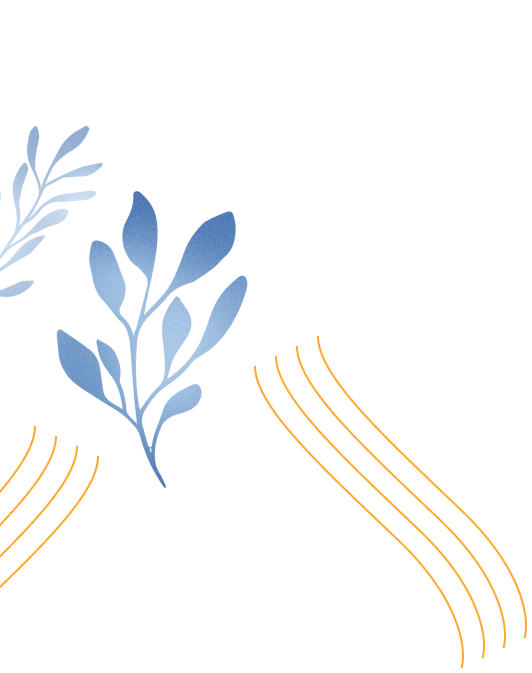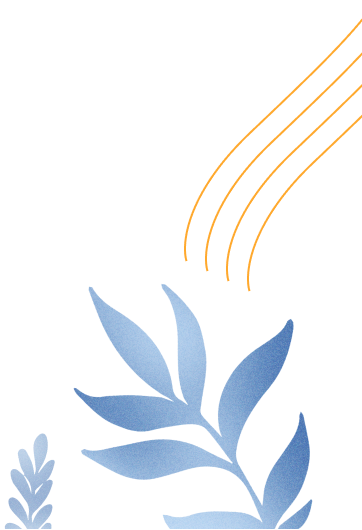 These Terms of Use apply to all visitors to or users of our website, mobile applications, and/or any related in person or via electronic communications ("Website"). By using the Website, you unconditionally accept and agree to the terms and conditions described in these Terms of Use and our Privacy Policy, which is incorporated by reference and available at [ADD LINK TO PPRIVACY POLICY]. If there are any terms or conditions in these Terms of Use that you do not agree with, please discontinue use of our Website. If you have any questions or concerns about our Terms of Use, please contact us using the contact information set forth at the bottom of these Terms of Use.
The terms "CURF," "we," "our," or "us" refer to Columbia Union Revolving Fund and our predecessors, successors, assigns, affiliates, and each of their respective officers, directors, members, employees, and agents.
This Website does not constitute an offer to sell, nor a solicitation of an offer to buy, an investment nor a recommendation of any investment or any other product or service by CURF regardless of whether such investment, product or service is referenced in this Website. CURF will offer and sell its securities only in states where authorized by law to do so. CURF's offer to sell investments or securities is made solely by CURF's Offering Circular. No one should consider any investment in CURF other than after careful review of the Offering Circular, including pages 6 through 11 of the Offering Circular which contain "Risk Factors" to consider before purchasing any Notes.
Copyright Notice, Trademarks, and Use of Website
All information on this Website is copyrighted by the local website sponsor under license with the North American Division of Seventh-day Adventists®. All rights are reserved. United States copyright law protects all materials contained on this site. By using this site, you acknowledge that the local website sponsor owns all intellectual property rights in and to the Website and its contents and that these rights are valid and protected in all forms. You may not modify, remove, delete, augment, add to, exploit, publish, transmit, participate in the transfer or sale of, and/or create derivative works from the content either in whole or in part. In the event of a violation of these laws, we reserve the right to seek all remedies available by law and in equity. The General Conference Corporation of Seventh-day Adventists® owns the trademarks for the names General Conference of Seventh-day Adventists®, Seventh-day Adventist® and Adventist®, as well as numerous other trademarks. In addition to registration with the United States Patent and Trademark Office, registrations are also current or pending in various other jurisdictions.
Third Party Links
Certain organizations may choose to link to this Website or to their own website. Such linkage is not meant to imply that we, the local website sponsor, or any other affiliated Seventh-day Adventist® organization agrees with, supports, or concurs with the content such websites may contain. THIS SITE AND ITS CONTENTS ARE PROVIDED "AS IS" WITHOUT ANY OBLIGATIONS, LIABILITIES, OR WARRANTIES, EXPRESS OR IMPLIED, WHATSOEVER TO ANYONE WHO CHOOSES TO ACCESS THIS WEBSITE. EACH USER EXPRESSLY ACKNOWLEDGES THAT USE OF THIS WEBSITE AND ITS CONTENTS IS AT THE USER'S SOLE RISK. THERE IS NO WARRANTY THAT THIS WEBSITE OR ANY OF ITS CONTENTS WILL BE CONTINUOUSLY AVAILABLE, ACCESSIBLE, NON-INFRINGING, OR FREE OF ERRORS OR VIRUSES OR ANYTHING ELSE MANIFESTING CONTAMINATING OR DESTRUCTIVE PROPERTIES, OR THAT THE INFORMATION CONTAINED IN IT IS ACCURATE OR RELIABLE. NEITHER WE, THE LOCAL WEBSITE SPONSOR, NOR ANY PART OF THE SEVENTH-DAY ADVENTIST® CHURCH WILL BE LIABLE FOR ANY DAMAGES OR INJURY (INCLUDING INDIRECT, SPECIAL, AND CONSEQUENTIAL DAMAGES) THAT MAY RESULT FROM THE USE OF OR INABILITY TO USE ANY PART OF THE WEBSITE, OR FROM ANYTHING SUBMITTED OR POSTED BY USERS. THE TERMS OF THIS PARAGRAPH WILL SURVIVE ANY TERMINATION OF THIS NOTICE AND WEBSITE.
Third-Party Sites
Websites owned or operated by third parties may contain different terms of use, privacy policies, and practices. These Terms of Use do not apply to any other person, entity, organization, or website to or from which the Website links or is linked. Users are strongly encouraged to read and regularly review terms of use on all websites, whether or not owned by us or affiliated with the Website.
User Conduct
You shall not: (a) attempt to modify or "hack" the Website; (b) access any area on the Website which you are not explicitly authorized to access; (c) interfere with, restrict, or inhibit any other user from the use and enjoyment of the Website; (d) impersonate any person or entity or falsely state or otherwise misrepresent your affiliation with a person or entity; (e) collect or harvest personal information about other users of the Website; (f) access the Website through the use of an automated mechanism and extract data; or (g) jeopardize our reputation or the operation of computer systems owned by us. To the fullest extent permissible by applicable law, you agree to accept responsibility for all activities that occur during your use of the Website. We may revoke your right to visit or interact with our Website at any time in our sole discretion. If you are accessing and using the Website on someone else's behalf, you represent that you have the authority to bind that person as a principal to all terms and conditions provided herein and you agree to accept liability for harm caused by that person's wrongful use of the Website.
Your Account
You may choose to create an online account through the Website ("Account"). The Account is subject to these Terms of Use and our Privacy Policy and Online Account Access Terms and Conditions Agreement. You are responsible for maintaining the confidentiality of your Account and its password and for restricting access to your computer or device. To the fullest extent permissible by applicable law, you agree to accept responsibility for all activities that occur under your Account. We may revoke your right to have an Account at any time and at our sole discretion.
Disclaimers and Limitations of Liability
You understand that all transactions on this Website are at your sole risk and responsibility. You agree that we are not responsible or liable for any damages caused by communications line failure, unauthorized access, theft, systems failure, and other occurrences beyond our reasonable control, including any viruses that may infect your computer, telecommunication equipment, or other property caused by or arising from your access to, use of, or browsing the Website, or your downloading of any information or materials from the Website.
You expressly acknowledge and agree that the use and storage of any information, including without limitation, transaction activity, account balances, and any other information or orders available through use of the Website is at your sole risk and responsibility. WE MAKE NO REPRESENTATIONS OR WARRANTIES, EXPRESS OR IMPLIED, INCLUDING WITHOUT LIMITATION ANY IMPLIED WARRANTIES OF MERCHANTABILITY OR FITNESS FOR A PARTICULAR PURPOSE IN RESPECT OF THE WEBSITE OR ANY INFORMATION, PROGRAMS, OR PRODUCTS OBTAINED FROM, THROUGH, OR IN CONNECTION WITH THE WEBSITE. You are aware that at times, the Website may be inaccessible or unavailable in whole or in part. We shall not be liable to you or anyone else for any indirect, special, punitive, incidental or consequential damages (including, without limitation, those resulting from lost profits, lost data or business interruption) arising out of the use, inability to use, or the results of use of the Website, any websites linked to the Website, or the materials, information or services contained on any or all such websites, whether based on warranty, contract, tort or any other legal theory and whether or not advised of the possibility of such damages. In the event of any problem with the Website or any content, you agree to cease using the Website immediately.
Internet Communication and Security
The privacy of communication over the Internet cannot be guaranteed because the Internet is not a secure medium. You agree that we are not responsible for any harm, loss, or damage you may incur by the sending of personal or confidential information over the Internet by or to us. We disclaim any liability for interception of any such data or communications. We shall not be responsible for, and make no warranties regarding, the access, speed or availability of the Internet or Website.
Revisions to the Terms of Use
We may update or revise these Terms of Use at any time by updating this posting. You should visit this page from time to time to review the then current Terms of Use. Certain provisions of these Terms of Use may be superseded by legal notices or terms located on the Website. Your continued use of the Website after any changes to these Terms of Use are posted is considered acceptance of those changes.
Entire Agreement
These Terms of Use serve as the entire understanding and agreement between you and us regarding the subject matter of these Terms of Use. If any provision of these Terms of Use is found by a court of competent jurisdiction to be invalid or unenforceable, you agree that the court should endeavor to replace the invalid or unenforceable provision with a provision that comes closest to the original intent of the invalid or unenforceable provision or will be modified to conform to the most expansive permissible reading allowable under the law consistent with the intention of the invalid or unenforceable provision.
Governing Law and Venue
The Website and these Terms of Use are created and controlled under the laws of the State of Maryland, which shall be the law giving effect to and interpretation of all terms and conditions hereunder, without regard to conflict of law principles. Any action arising out of or pertaining to this Website or these Terms of Use shall be brought in the State of Maryland with Montgomery County being the venue for such action. Any person named a party to any action regarding this Website, and you by using this Site, submits to the exclusive jurisdiction of the courts of Montgomery County in the State of Maryland and of the United States of America located in the State of Maryland.
If you have any questions about these Terms of Use, please contact us at:
Columbia Union Revolving Fund
5427 Twin Knolls Road, Suite 103
Columbia, Maryland 21045
Phone: (410) 715-0328 or (866) 721-CURF (2873)
Email: curf@columbiaunion.net