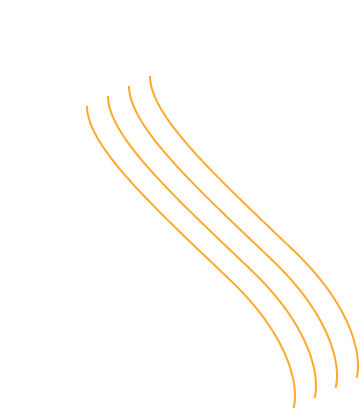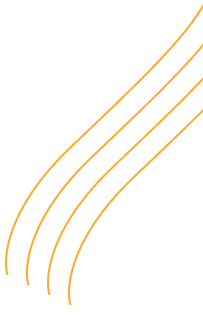 Privacy Policy
At the Columbia Union Revolving Fund ("CURF" or "we" or "us" or "our"), protecting the privacy of the individuals and organizations ("you" or "your") that visit our website ("Website" or "Site") is very important to us. We want you to understand what personal information ("Personal Information") we collect and how we use it. In order to provide our Noteholders with our services as effectively and conveniently as possible, we use electronic technology to manage and maintain your Personal Information. We treat Personal Information you furnish us with the utmost respect, and in accordance with this Privacy Policy. We reserve the right to modify or supplement this Privacy Policy at any time.
How We Obtain Your Personal Information.
We obtain information about you in various ways. For example, we may obtain information from you during your visit to our Site using cookies. Cookies are small amounts of data that a website or online service exchanges with a web browser or application on a visitor's device (for example, your computer, tablet, or mobile phone). Cookies help us to collect information about users of our Site, including date and time of visits, pages viewed, amount of time spent using our digital offerings or general information about the device used to access our digital offerings. Our cookies are used for record-keeping purposes and to help us to tailor our Website to the interests and needs of our visitors. We may also use cookies to increase our Site's security during your visit and to personalize your experience, such as customizing your screen layout. All information we collect using cookies is anonymized and is not used to personally identify individual users.
You can refuse or delete cookies. Most browsers and mobile devices offer their own settings to manage cookies. If you refuse a cookie or if you delete cookies from your device, you may experience some inconvenience in your use of our Site. For example, we may not be able to recognize you, your device or your online preferences on your next visit.
We may also obtain information from you, including Personal Information, when you fill out forms or applications, such as requests to have documents delivered electronically, submit completed Subscription Agreements to purchase our Notes, seek advice about your Notes, make a wire transfer or pay us by check, or give us your contact information. The Personal Information we collect in these situations may include your social security number, account balances, wire transfer instructions and transaction and purchase information and history.
How We Protect Your Personal Information
We treat personal information you furnish us with the utmost respect. We choose how we use and share your Personal Information. To protect your Personal Information from unauthorized access and use, we use reasonable security measures including, computer safeguards and secured files and buildings.
How And Why We Use And Share Your Personal Information
We want you to understand how and why we use and share the Personal Information we collect from you. We may use your Personal Information to service, maintain and protect your account; process transactions in your account; respond to inquiries from you or your representative; develop, offer and deliver products and services; or to fulfill legal and regulatory requirements. In order to provide our Noteholders with our services as effectively and conveniently as possible, we use electronic technology to manage and maintain your information. Unless otherwise provided in this Privacy Policy, we do not collect or share any of your Personal Information. We will only collect, use and share your Personal Information as provided in this Privacy Policy and in compliance with applicable law. You have the right to limit some but not all of the ways we use and share your Personal Information. The chart below lists the reasons businesses can share their customers' personal information; the reasons CURF chooses to share; and whether you can limit this sharing. By using our site, you consent to our use and sharing of your Personal Information as provided in this Privacy Policy. You may contact us using the information at the bottom of this Privacy Policy if you have questions about limiting the ways we use and share your Personal Information.
Reasons we can share your personal information

Does CURF share?

Can you limit this sharing?

For our everyday business purposes –
Such as to process your transactions, maintain your Noteholder account(s), respond to court orders and legal investigations, or report to credit bureaus

YES

NO

For our marketing purposes –
to offer our products and services to you

YES

NO

For joint marketing with other financial companies
Joint marketing means a formal agreement between nonaffiliated financial companies that together market financial products or services to you.

NO

We don't share

For our affiliates' everyday business purposes –
Information about your transactions and experiences

Affiliates means companies related by common ownership or control. They can be financial and nonfinancial companies.

NO

We don't share

For our affiliates' everyday business purposes –
Information about your creditworthiness

NO

We don't share

For nonaffiliates to market to you
Nonaffiliates means companies not related by common ownership or control. They can be financial and nonfinancial companies.

NO

We don't share
Children

This Site is not directed to individuals under the age of thirteen (13). CURF does not intentionally collect information on this Site or otherwise from those we know are under 13, and we request that these individuals do not provide Personal Information to CURF.
Disclaimers And General Information
We are providing this Site for informational purposes only. Certain organizations may choose to link this Website to their own Website. Allowing those organizations to link to our Website is not meant to imply that we or any other affiliated Seventh-day Adventist® organization agrees with, supports, or concurs with the content such Websites may contain.
CURF IS PROVIDING THIS WEBSITE AND ITS CONTENTS "AS IS" WITHOUT ANY OBLIGATIONS, LIABILITIES, OR WARRANTIES, EXPRESS OR IMPLIED, WHATSOEVER TO ANYONE WHO CHOOSES TO ACCESS THIS WEBSITE. EACH USER EXPRESSLY ACKNOWLEDGES THAT USE OF THIS WEBSITE AND ITS CONTENTS IS AT THE USER'S SOLE RISK. CURF DOES NOT WARRANT THAT THIS WEBSITE OR ANY OF ITS CONTENTS WILL BE CONTINUOUSLY AVAILABLE, ACCESSIBLE, NON-INFRINGING, OR FREE OF ERRORS OR VIRUSES OR ANYTHING ELSE MANIFESTING CONTAMINATING OR DESTRUCTIVE PROPERTIES, OR THAT THE INFORMATION CONTAINED IN IT IS ACCURATE OR RELIABLE. NEITHER CURF NOR ANY OF THE SEVENTH-DAY ADVENTIST® CHURCH WILL BE LIABLE FOR ANY DAMAGES OR INJURY (INCLUDING INDIRECT, SPECIAL, AND CONSEQUENTIAL DAMAGES) THAT MAY RESULT FROM THE USE OF OR INABILITY TO USE ANY PART OF THE WEBSITE, OR FROM ANYTHING YOU SUBMIT OR PROVIDE ON OR THROUGH THE WEBSITE.
This Site and Privacy Policy are created and controlled pursuant to the laws of the State of Maryland, which shall be the law giving effect to and interpretation of all terms and conditions hereunder, without regard to conflict of law principles. Any action arising out of or pertaining to use of this Site or this Privacy Policy shall be brought in the State of Maryland with Montgomery County the venue for such action. By using this Site, you submit to the exclusive jurisdiction of the courts of Montgomery County in the State of Maryland and of the United States of America located in the State of Maryland.
All information on this Site is copyrighted by the CURF under license with the North American Division of Seventh-day Adventists®. All rights are reserved. United States copyright law protects all materials contained on this site. By using this site, you acknowledge that CURF owns all intellectual property rights in and to the site and its contents and that these rights are valid and protected in all forms. You may not modify, remove, delete, augment, add to, exploit, publish, transmit, participate in the transfer or sale of and/or create derivative works from the content either in whole or in part.
The General Conference Corporation of Seventh-day Adventists® owns the trademarks for the names General Conference of Seventh-day Adventists®, Seventh-day Adventist® and Adventist®, as well as numerous other trademarks. In addition to registration with the United States Patent and Trademark Office, registrations are also current or pending in various other jurisdictions.
CURF offers several options for accessing, limiting and, if necessary, correcting your Personal Information on file with us. You can review certain of your information using your quarterly statements. You can review all of the Personal Information we maintain on you by contacting us using the contact information below. If you have any questions regarding this Site or this Privacy Policy, please contact us at:
Columbia Union Revolving Fund
5427 Twin Knolls Road, Suite 103
Columbia, Maryland 21045
Phone: (866) 721-CURF (2873)
Email: curf@columbiaunion.net